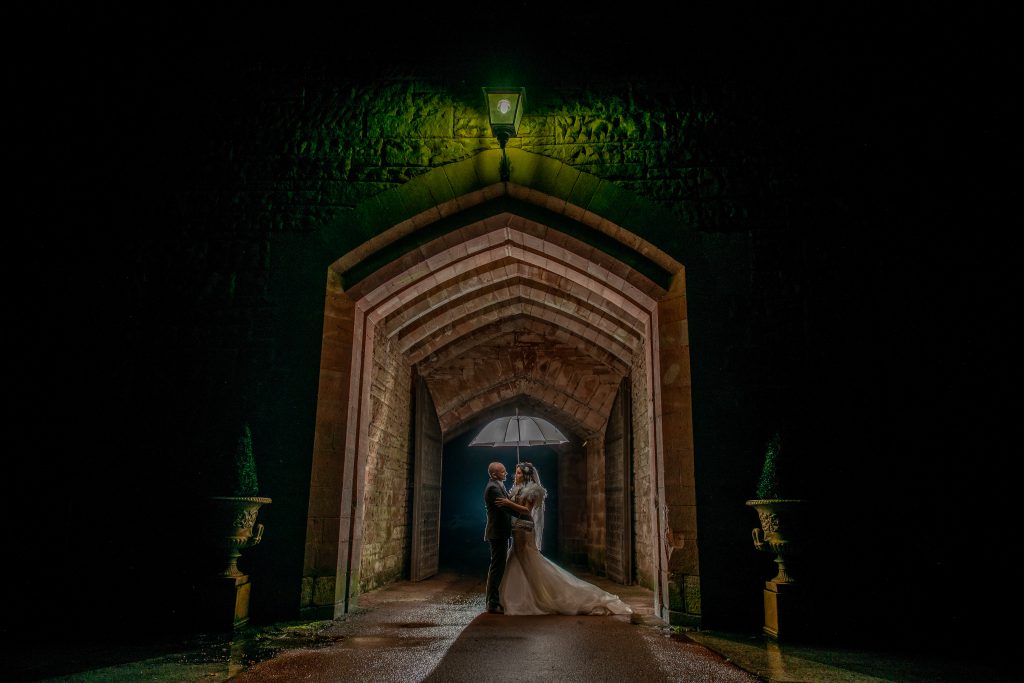 Peckforton Castle.

November saw us heading over to the beautiful Peckforton Castle in Cheshire to photograph the wedding of Mr & Mrs Oldfield .
Peckforton Castle is a Victorian Country House built in the style of a medieval castle. It stands in woodland at the north end of Peckforton Hills one mile (2 km) northwest of the village of Peckforton, Cheshire, England. It is recorded in the National Heritage List for England as a designated Grade I listed building. The house was built in the middle of the 19th century.

It was a cold and wet November day that started with the bridal prep for Suzanne and the girls in one of the beautiful suites at the venue. Ian, the groom, followed shortly after I had arrived at Peckforton and I was lucky to spend a short amount of time with Ian and the boys to capture some images of them getting ready.

Once the girls and boys were glammed up the next stop was the stunning, and beautifully decorated, Great Hall where the wedding ceremony was to take place. The ceremony was conducted by the ladies from Your Ceremony who are part of Cheshire East registry services.

With the weather still poor and raining heavily we were, unfortunately, still not able to head outside to photograph the formal and group shots. Instead we decided to rearrange the tables in the great hall, this allowed us enough space in front of the fire place to take some great pictures. Regardless of the time of year or weather conditions on your big day we will always get creative to find alternative spaces and settings for shots that would normally be taken outdoors!!

The wedding breakfast then took place in the The Drawing Room. This is my time to back up my images to the laptop hard drive and have a few moments relaxation.

After the wedding breakfast was finished we managed to head outside although still raining slightly, we shot over to the arched gateway that leads into the castle. By this time it was dark, this allowed me to get creative with my lighting techniques! I also used this time on the day to capture our signature twilight images with our white umbrella. Unique and dramatic I'm sure you will agree this one is a stunner!

I thoroughly enjoyed the wedding of Mr & Mrs Oldfield, it came with its own set of challenges due to the weather, however Both Suzanne and Ian smashed it.

Take a look at a small selection of images from their and if you would like to discuss your photography needs please head over to my Contact Page to get in touch.

Paul.